The Complete Guide To A Career In Social Media Marketing
The world has changed so much over these years So do marketing While TV is the most common way of marketing.
Social Media is a powerful medium to communicate with people, Career In Social Media Marketing will be an investment in the future. The high population combined with the lowest internet made India top social media marketing. The digital marketing sector in India is one of the fastest growing industries with an average of 40% increase in business every year.
Social media has made drastic changes and evolved the way we used to do marketing, with a career in social media marketing will help businesses to target their audience more efficiently than ever.
Unlike traditional marketing, these are less expensive and can accurately determine the results of the advertising or marketing campaign Social media marketing helps to reach the business to the appropriate audience Social media marketing allows taking advantage of social media platforms to showcase our  advertisements and educate the audience about the business
 We can increase the interaction with our customers in SMM After learning the concept of social media marketing the next thing to do is understand the different types of marketing that can be done on these platforms The most common types of content that can be posted on social media are images posts and videos.
The most used social media platforms for marketing are Instagram, Facebook, LinkedIn, YouTube, and Twitter. One can create a brand, drive the audience and engage with them, giving an outlook on what the audience wants. a career in social media marketing will be easy to handle.
The Scope Of Marketing In Social Media Platforms
If you are looking for a career in social media marketing, it is important to understand the types of social media platforms. The most common and efficient social media marketing platforms are as follows.
Facebook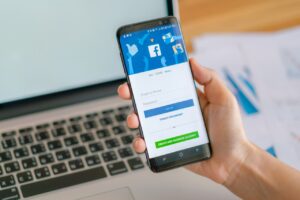 Facebook is a giant social media platform that allows users to post status updates and send messages as well as share videos and photos. Facebook offers so many targeted paid and organic ways to promote the product and services. Facebook has over a 1.5billion daily visits and allows prompt targeted paid ads which makes the marketers promote the specific audience based on gender, age, location, interests, etc. We can start a career in social media marketing through Facebook ads.
Instagram
When Instagram was initially introduced it was just a photo uploading platform but now it is one of the most efficient social media for marketing. Instagram has tools that help marketers and now analytics are available. Whether it is education, media, or e-commerce Instagram has so many ways to increase traffic and audience attraction. A career in social media marketing will increase your knowledge about how to reach an audience more efficiently. Instagram reels will help to reach out to a wider audience. Making reels according to the latest trend will increase visitors and reach.
Twitter
Twitter is one of the popular social media platforms and it has over 145 million active users each day.  Effective social media marketing needs a proper plan and execution. Twitter has the same policy. With the use of a proper social media calendar and well-planned targeting, Twitter can create a boost for your marketing.
YouTube
YouTube is a popular social media platform. A career in social media marketing will help to grow your channel on YouTube. It holds the record for the most visited website after Google. YouTube helps to create more audiences and a large customer base. YouTube is famous for its educational videos. There are so many accounts on YouTube using live streams, pre-uploaded videos, and more to get the attention of a large audience.
LinkedIn
LinkedIn is slightly a different marketing approach when compared to other social media platforms. LinkedIn allows users to build a relationship with high-value users. On LinkedIn, the number of Senior levels influencers is 61 million which gives the answer to why it is the best platform for enhancing the brand and creating connections and networks for the growth of the business.
Responsi
bilities
of a Social Media Marketer
Creating and Implementing Social Media Strategies
A social media marketer should have the skills to implement proper strategies on social which is required to boost the business. The first role of a social media marketer is to create a marketing strategy that will work for the company. The SMM should make sure to target the right audience at the right time to optimize the marketing
 Identifying Targeted Audience
You need to make sure that the audience is getting your advertisement. The marketing should reach the appropriate audience. To be a successful social media marketer you need to find the right audience on the right social media platforms. It is their responsibility to pick the right channel for their business
Implementing Brand Awareness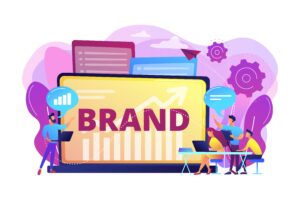 Make the public aware of the business and choose the right way for marketing. For instance, how to create a brand in the minds of the customers and to strike immediately when they think of a product or service on which your business is based on. A marketer is responsible for making their business reach the audience properly. The consistent delivery of good content will create loyal customers
Content Creation
Content is king. A good SMM should deliver the best content for the customers. It should be appealing simple and unique. If you create good content it will help the audience to connect more with the brand in a good way.
Salary Of Social Media Marketer
If you master the above-mentioned social media platforms and prove the quality in social media roles and responsibilities you can expect a good pay cheque.
The average salary for a Social Media Marketing manager in Kerala is 25000/month
The average salary for a Senior Marketing Manager is 600,000/ annum.
This already proves that digital marketing course gives more salary in the state than most other normal degrees.
A Career In Social Media Marketing can assure you a Good salary.
Conclusion
 A career in Social media marketing offers excellent opportunities. It is one of the top careers in this digital world. Social media marketing is one of the top 10 in-demand jobs in 2022. The rise of social media platforms created a wide scope for marketers to explore new ways and strategies. Now a person can work for any company in the world with the use of a computer and the Internet. To build a career in social media marketing there are different courses available today. You can kick-start your career by choosing the best
digital marketing course in Kerala
.