A career in BBA with digital marketing provides vast opportunities.  All business are growing their business online these days. Many career opportunities are available for BBA in Digital Marketing in many sectors. There is high competition between companies to rank high.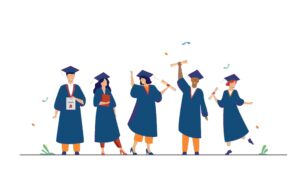 A career in BBA with digital marketing is not that easy, maintain consistency in work. A Digital Marketer should promote a brand and generate leads through the Internet and other means of digital communication. Many companies are hiring digital marketers for various posts. Many career opportunities are available in India and abroad.
Career Options In BBA With Digital Marketing
Some can start their career in BBA with digital marketing by working as a freelancer. One can also start an SEO executive career after completing a BBA in digital marketing. To achieve growth in your career as a digital marketer, update and develop your skills.
some of the career opportunities in BBA with digital marketing are listed here:
– SEO Expert/Executive
– Digital Marketing Manager
– Marketing Research Analyst
– SEM/PPC Expert
– SEO Analyst
– Content Creator
– Web Designer
Top 9 Recruiters For Career In BBA With Digital Marketing
Some of the recruiters are:
Wipro
IBM
Apple
Infosys
TCS
Microsoft
Amazon
Google
Samsung
Area Of Recruiting in Digital Marketing
Digital Marketing Agencies
Startups
Digital Marketing Department of MNCs and Companies
Data Analytics Agencies
Social Media Marketing Agencies
Internet Technology Business
Online news portals, Magazines, and similar publication
What is BBA with Digital Marketing?
BBA in Digital Marketing is a general management course with a specialization in Digital Marketing. It is an advanced training curriculum. The duration of the BBA in digital marketing course is 3 years. BBA in digital marketing is the study of marketing products and services using digital technologies such as mobile, internet, and display advertising. The candidates should complete the 12th. Admission for BBA in digital marketing is through an entrance exam, interviews, and merit-based. Digital methods overtake traditional methods. It gained high popularity and companies are looking for digital experts.
About BBA in Digital Marketing
BBA in Digital Marketing is an undergraduate course. It is a three-year bachelor's degree with six semesters. Eligible candidates are 12th pass. All the business are increasing their digital presence nowadays. So the demand for a digital marketer is decreasing. This course will conduct a project to acquire practical skills. The curriculum of BBA in Digital Marketing includes many aspects of the digital marketing field.
Digital marketing has high scope. Digital Presence makes conversion when the business grows online. Students can learn about Google Ads, Youtube Marketing, Marketing Automation, Social Media Marketing, Search engine optimization, Sales Conversion and Analysis, and Content Marketing. These are some of the topics covered in this program. Regular exams will be conducted every semester. Students can pursue MBA and Ph.D. after completing BBA in Digital Marketing.
The fee structure will be based on the respective colleges. We can track and analyze the result in digital marketing. Core and Elective subjects are provided in this program. In this field, one can work for others and as a freelancer. Students can acquire skills to succeed in the industry.
Admission Process for BBA in Digital Marketing
The required minimum qualification for BBA in Digital Marketing is a 12th pass. Candidates with a minimum aggregate score of 50-55% from a recognized board. The students can apply to various colleges for admission. Admission criteria will be different for different colleges. Students can select the university offering this course. Students from any branch can be admitted to this course. Some colleges take direct admission based on the marks obtained in previous higher studies. Some colleges interview all the applicants. Admission can be taken based on entrance marks also. Students are allowed seats according to seat availability in colleges.
Entrance Exam For BBA in Digital Marketing
Entrance exams are a major part of the selection process. Colleges take admission candidates based on their entrance scores. This exam is conducted at the national, state, and university levels. Some popular entrance exams are CAT/ XMAT/ SNAP/GMAT/CMAT.
BBA in Digital Marketing Syllabus
Each university has its own syllabus. Candidates can check the syllabus on college websites. Each semester has different subjects. Some of the academic subjects are mentioned here:
1) Business Mathematics and Statistics
2) Information & Communication Technology
3) Understand Search Engines & Google
4) Search Engine Algorithms
5) Internet and Web Fundamentals
6) Strategic Digital Marketing
7) Leadership Education
8) Social Media Marketing
9) Google Analytics
10) Google AdWords and Website Planning Process
11) Digital Entrepreneurship Development
12) Project Work
13) Content Marketing
14) MIS & E-Commerce
15) IT Tools for Digital Marketing
16) Online Reputation Management
17) Web Analysis
18) Digital Media Law
19) Brand Management & Image Management
20) Project and Practical Work
Conclusion
BBA with digital marketing offers vast career opportunities in various sectors, given the increasing trend of businesses going online. The competition for high rankings creates a challenging yet rewarding path. Career options include SEO, digital marketing management, research analysis, PPC expertise, content creation, and web design. This undergraduate course equips students with practical skills in digital marketing and opens doors for pursuing higher education. There is also available a diploma version of the course in the best digital marketing course in Kerala.